Quell Skateboarding is throwing a party and the male gaze isn't invited
NYC-based Quell Skateboarding exists to give people who haven't historically felt at home at a skatepark, or in skate culture, a place to call home.  It's a media company with a bi-annual magazine (with Issue OO5 dropping later this year), podcast, website, and some pretty sweet merch for sale.
Adrian Koenigsberg started Quell because she had always loved skateboarding but noticed a serious lack of visibility for women and just wanted to see herself in it. She also wanted to make a space where women felt comfortable to learn skateboarding together.
Quell's content and events are now run by Adrian and co-director Kristen Scalise, with help from their new social media intern J, who also leads Quell's beginner's clinics.
 "When I first started Quell, the conversation around gender and inclusivity was nowhere near where it is now," Adrian told us.  "I want Quell to be an organization that champions any groups lacking visibility to find a safe space in what we do."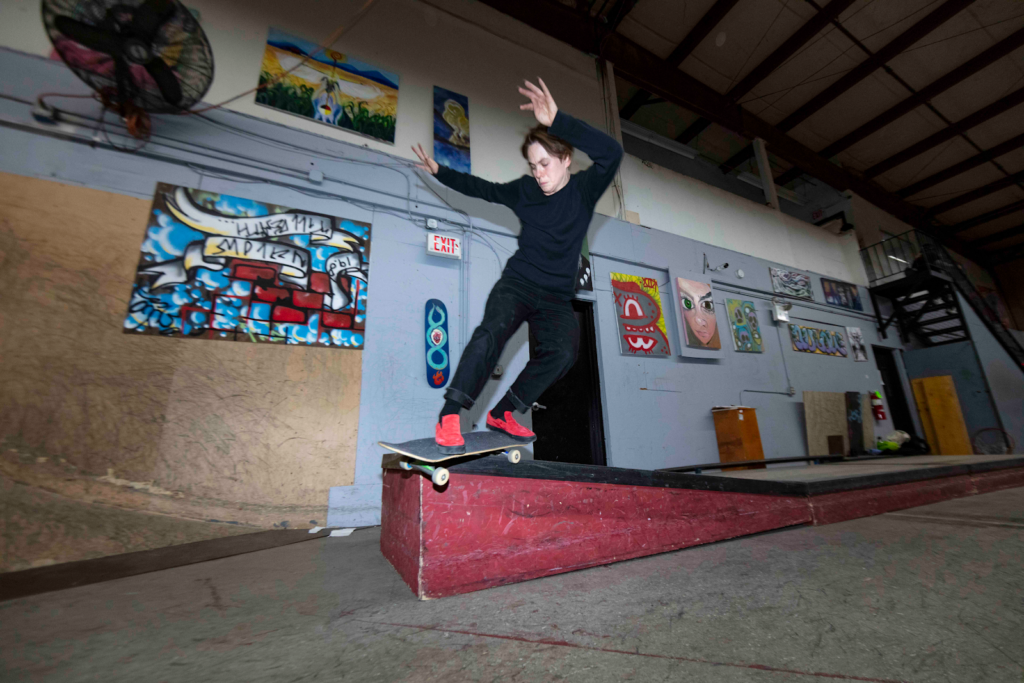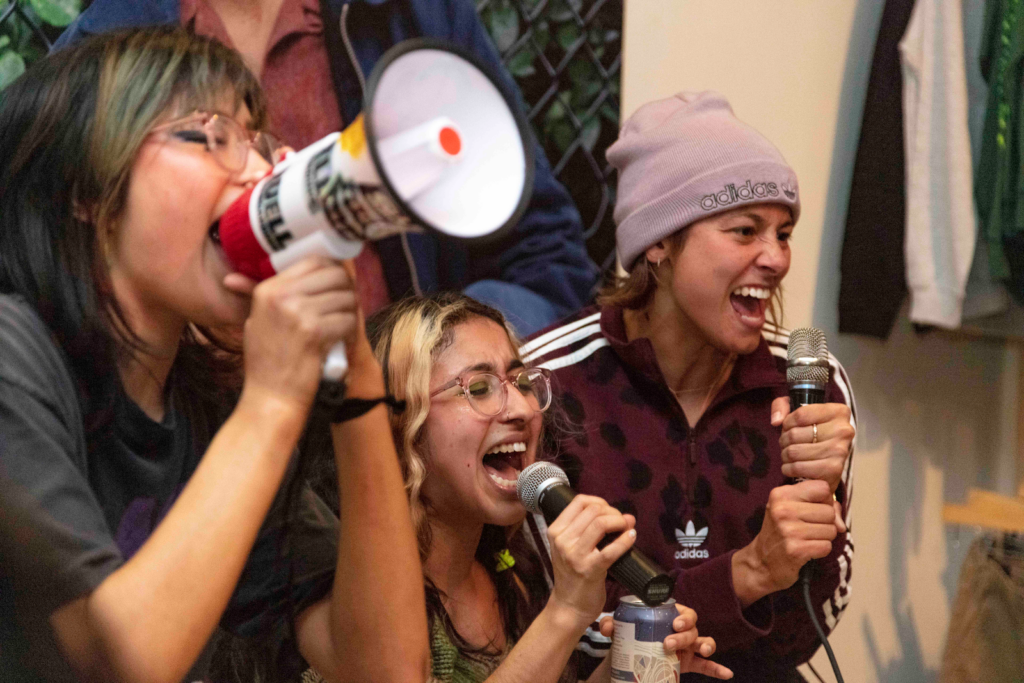 That's why we were so excited when we heard Quell was holding a day-long series of events last February in partnership with Leo Baker's NYC Skate Project and sponsored by Nike SB. NYC Skate Project was started by Leo to provide programming for gender non-conforming, trans folx, non-binary folx, and CIS women who skate.
We were able to send our MOST EXCELLENT east coast correspondent and resident beginner skater Maya Haptas out to the event and she gave us a run-down of what it's like to attend.
The day started at KCDC skate shop where a bus picked up skaters to ride to 2nd Nature Skatepark, about 90 minutes from Brooklyn in Peekskill which was closed for the private Quell x NYCSP session.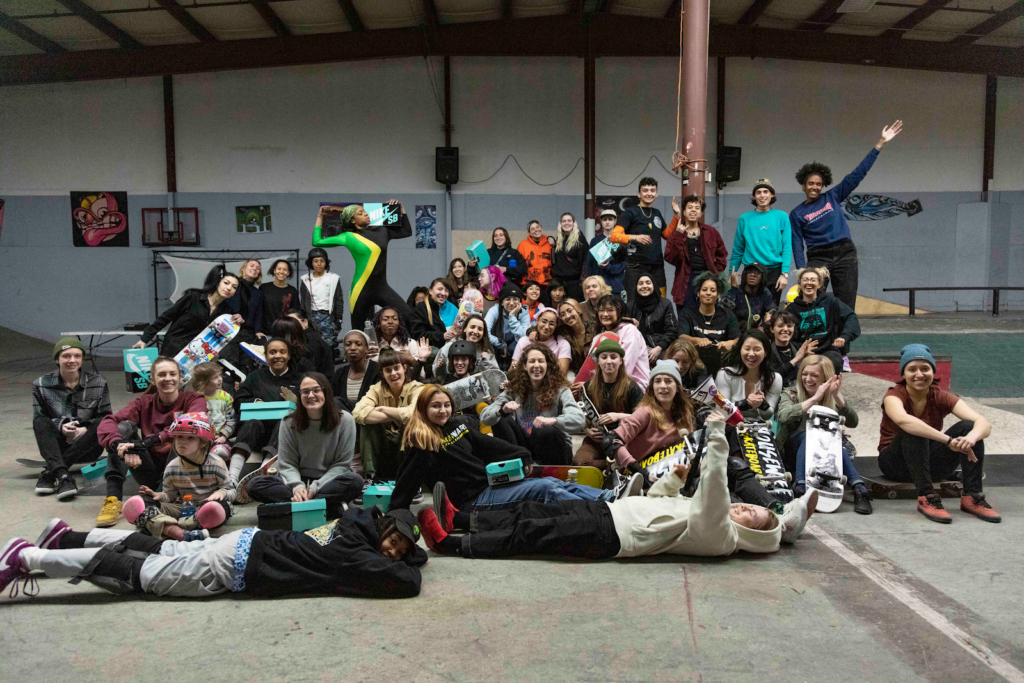 The whole thing was free but you had to pre-register to save a seat on the bus.  There were over 55 people registered in advance for the event which included a beginners clinic and open session for more advanced skaters, followed by food, a raffle of Nike SB shoes, and a screening of Carving Space – a short documentary about the queer skateboarding community.
It can be hard to hold an event that appeals to veteran skaters but also makes beginners feel welcome and comfortable.  Still, the demand for the beginner's workshop was so great it bled over from the mini-ramp room to the flat ground of the park.
"I wanted to go to the workshop because I wanted to work on getting comfortable with my board and meet other female/queer skaters after I attended another one of their clinics in the fall, and saw what an amazing, uplifting community there is," said Christine Herbeck. "I'm a 3rd time beginner and really wanna keep it up. I was excited to go on this venture to 2nd Nature, not knowing what to expect. And I left feeling empowered and connected to myself and the people I interacted with that day."
Clinic attendees learned the basics, and more advanced skaters practiced kickturns and attended a drop-in clinic.
While some of us were just trying to nail our first bs kick-turn, the rest of the park (and the upstairs bowl) was filled with gender non-conforming, trans folx, non-binary folx, and CIS women just ripping.  
That epic energy meant that there was no warm-up needed for the transition to the after-party: punk rock karaoke provided by Switch & Signal Skatepark, pizza and Juneshine at KCDC Skateshop for Leo Baker's Spirtfire wheel release party. 
Maya Haptas is writer who covers topics from skateboarding to architecture, urban planning and food.  After learning to skateboard at age 39 with her 6-year-old son Maya founded Shred Your Fears, a workshop that combines yoga with learning to skateboard.  Shred Your Fears was founded in Maya's hometown of Pittsburgh and now has events in Oakland, Toronto, Harrisburg, Philadelphia, and Chicago.