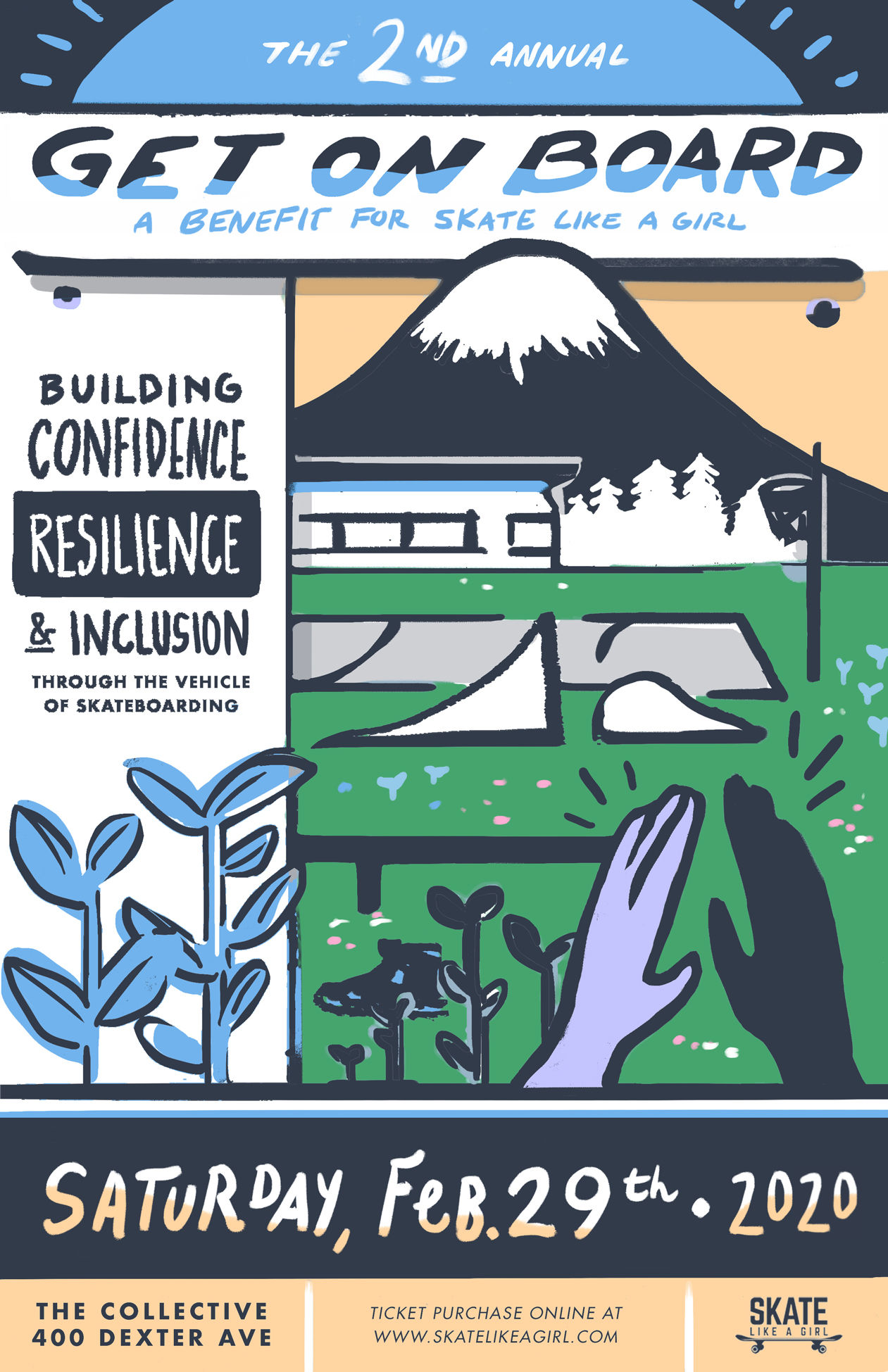 Saturday night February 29th The Collective in South Lake Union, Skate Like a Girl is celebrating their Get On Board event, recognizing major milestones achieved by their programming–and they'd love to see you there! Come out for the night to celebrate and support SLAG programming which last year reached over 10,000 individuals building confidence, resilience and an inclusive community through the vehicle of skateboarding. The night will include food, drinks, music, a live and silent auction of exclusive items and hearing personal stories from the program.
ABOUT:
Skate Like a Girl is a 501c3 whose mission is to create an inclusive community by promoting confidence, leadership, and social justice through the vehicle of skateboarding. Last year's event raised over $26,000. Those funds hosted 657 programs, created space for 11,612 skaters, and granted $20,433 in summer camp scholarships in 2019! Learn more
HERE
.
Your ticket sale and presence at this event will ensure that programming can roll full speed into 2020.
Details:
WHAT: Get On Board fundraiser for Skate Like a Girl
---
WHEN: Saturday, February 29th, 2020, 6-9pm
---
---