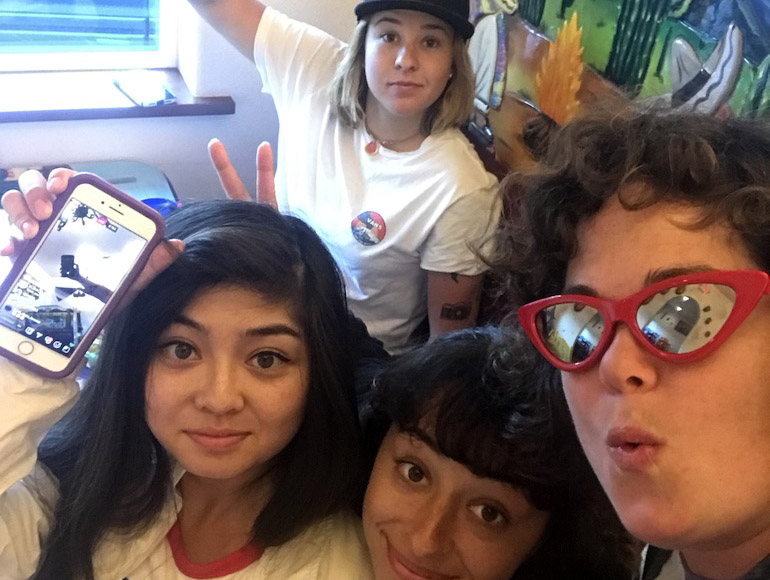 Mark "Red" Scott moved from Portland to Lincoln City in about 1999, after being one of the first to drag bags of concrete under the Burnside Bridge. Maybe it was because the city hired him to rebuild the old ratchety bowl, or maybe putting his roots down in LC was a coincidence, I don't know. One way or another, he met his wife Danyel, started Dreamland Skateparks, bought a house, had a kid. His second founding of a famous skateboarding destination. Naturally, many people followed.
The influence of a guy like Red runs deep. Torn ACL? Red would skate on it anyway, ripping harder than anyone. Karaoke, gambling, drinking… whatever Red does, he does better than anyone around (except maybe gambling.) This isn't hype, it's just facts. He's a living legend. And his shape-shifting abilities are contagious. He may have set the world's gnarliest precedent.
So when you're in Lincoln City, expect to go big. Drink 10 beers and then drop in on a 12 foot concrete bowl? Sure! Fall asleep next to a bonfire on the beach and wake up early morning having burrowed your own hole in the sand to stay warm? Duh. Meet some cougs and end up drinking all the alcohol at their husband's mansion with Captain Booyah? Just another Tuesday in LC. 
Nowadays, what was once one park is actually three (or four?) attached by a huge snake run. The Rip Ride Rally was thrown to help send three of skateboarding's dearest friends to the next dimension; Preston "P-Stone" Maigetter, Mark "Monk" Hubbard and Jake Phelps. If one thing can be said about the not-perfect skateboarding culture, especially in the PNW, friendships are remembered and contributions are honored.
And that was what drew us to these three days of cheap beer, snake run races, dirt board kickers, electric cello, daytime mosh pits. A'la Lincoln City. Red's magical city of skateboarding depravity. 
*Scroll over the photos to read the captions – tap if you're on a mobile device