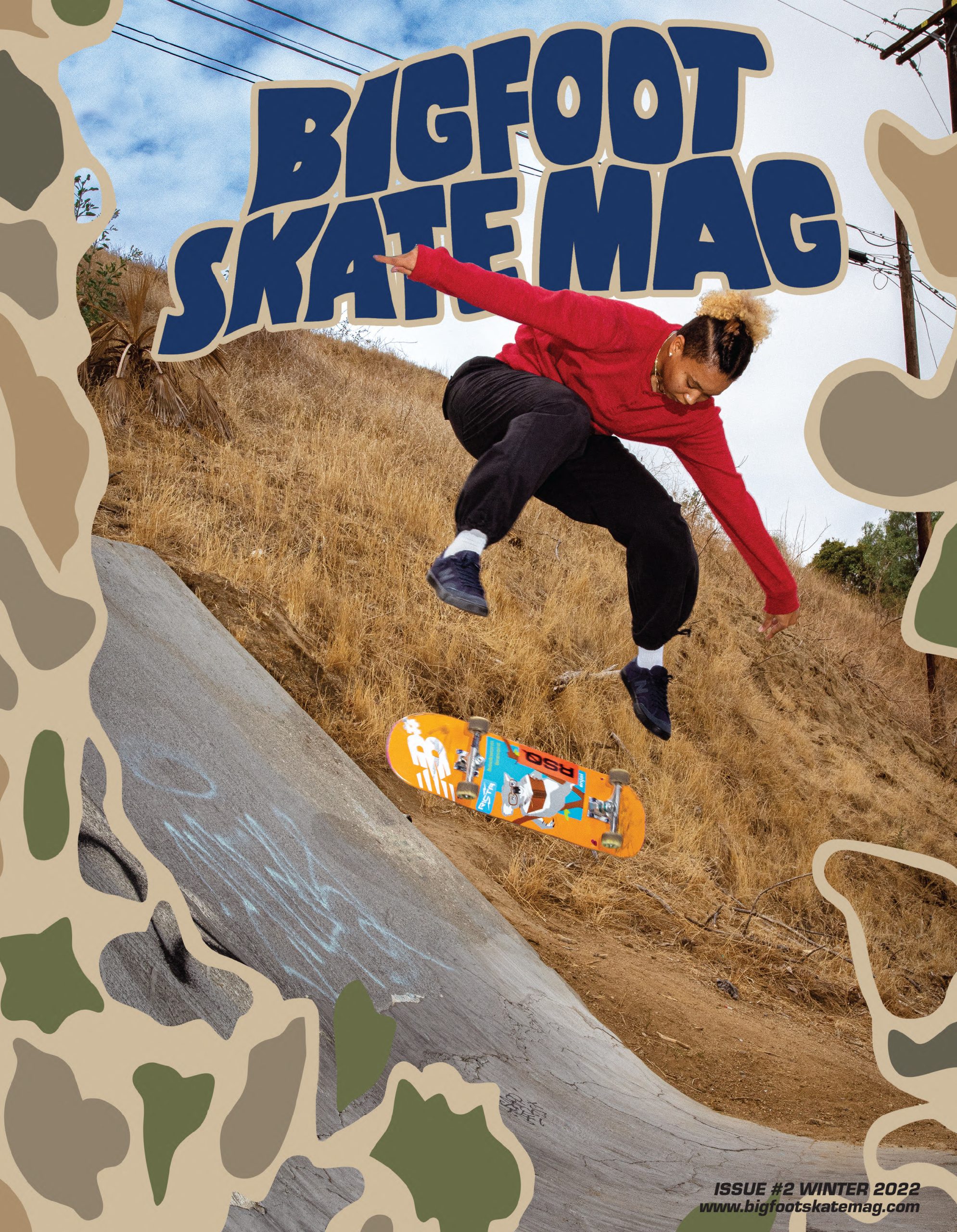 Our second print issue "IN FULL CAMO" has arrived!
Inside, you will find high quality, camo-draped content. We have makers- Mamaskate sewing skater-specific chinos out of DTLA and Philly DIY builder Maddy Hirsch shrinking her concrete tools way down into "Honey I Shrunk the…" wearable art. Reality stars- Seattle skater Reese Record breaks down what it was like going from living in his truck at the Marginal Way DIY to "Marrying Millions" the Lifetime docu-series he stars in alongside his girlfriend (fiancé???) makeup mogul Nonie Creme. And script-flippers- Vancouver skateboarding legend Rose Archie is featured alongside the non-profit she co-founded "Nations Skate Youth" an organization based in Vancouver BC with the mission to empower Indigenous youth through the positive impact of skateboarding.
Also, not one but TWO films starring the non-trad skate crew including The Smith's powerful film short "Above the Noise" that spotlights internet shit talking in the comment sections of some of our most beloved athletes, and Tall Poppy, the coming-of-age story of skateboarding's sweetheart Poppy Starr. Custom illustrations by McCool, thoughts on gender and skateboarding by Natalie Harper, Jordan and Brian Wrisley, Skate Wild, Skate Like a Girl's Women and/or Trans Retreat 2001 and much more!! 
You can also score a copy of BIGFOOT at one of our growing list of retailers. If you would like to join the gang and carry BIGFOOT in your shop/business, please email Migzy at [email protected]