Pablo Smith opened up Soul Grind in San Diego's Pacific Beach 28 years ago. And if his daughter, professional surfer Jen Smith has anything to say about it, Soul Grind will be slangin' boards for another 28.
After selling skateboards at swap meets for 20 years, Pablo opened up his first brick and mortar in a 10×20 foot space, satisfying the people of PB with all their 4-wheeled schralping needs. Recently, Jen has taken over the management of the shop, now a "600-foot skateboard heaven" just a couple blocks from the beach. February 19th has been officially crowned Skate Shop Day, a special occasion dedicated to showing appreciation to our beloved skate shops and the perfect opportunity to check in with Jen about her new position of top banana down at Soul Grind, now a female-led institution of skateboard culture.  -Migz
Advertisements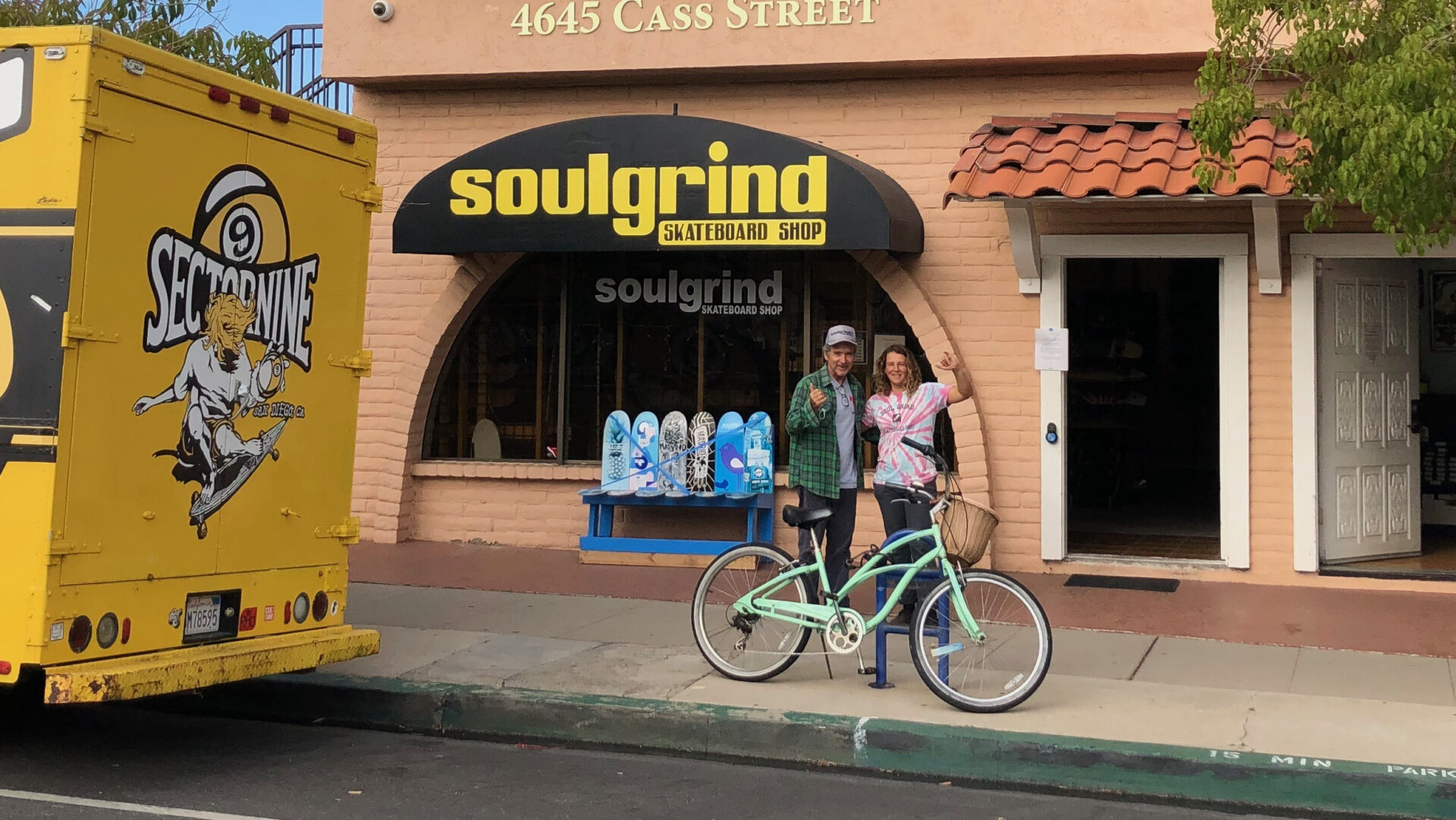 How old were you when your dad opened Soul Grind? Did you hang out there a lot as a kid?
I was 7 when he opened the shop. I definitely used to hang out at the shop as a kid. Especially as a young teenager. Since the shop was at the beach it was like a home base for beach days in the summer.
When did you take over the management of Soul Grind?
I just took over managing the shop in March of last year.
What is working with your dad like?
Working with my dad is cool. He's a wealth of knowledge. He started selling skateboards at the swap meet in the 70's when he was working the warehouse at G&S and he's been surfing since the 60's. I love it when he starts telling stories from back in his day.
What do you think skate shops bring to a community?
Skateboarding makes people happy. Our shop is a no cool guy vibes kind of shop. So the fact that people can come in our shop and get what they need is a good thing for the community.
How often are you at the shop these days?
I'm here 5-6 days a week right now.
What's your favorite part of skate shops ownership, and what's the hardest?
My favorite part is still building skateboards. The hardest part is being here day in and out when the weather is nice and I know the surf is good.
How has COVID affected Soul Grind? Did you get shut down?
We initially shut down for almost 5 weeks. Then we reopened and were super busy all year. It was hard to get product for a while so it was very interesting.
If Soul Grind was a cocktail, what would it be?
I think we would be an ice cold Coors Light.
What is the last thing that made you laugh really hard?
When I'm bored or putting off chores at work I like to watch animal videos. They always make me laugh, haha.
What do you hope to see in the future of Soul Grind?
I would love to see this place stay open for a few more decades at least. It's been 28 years and I think we can do that again. I'd like to see some more online presence as well with our own brand of products. That's gonna take some work.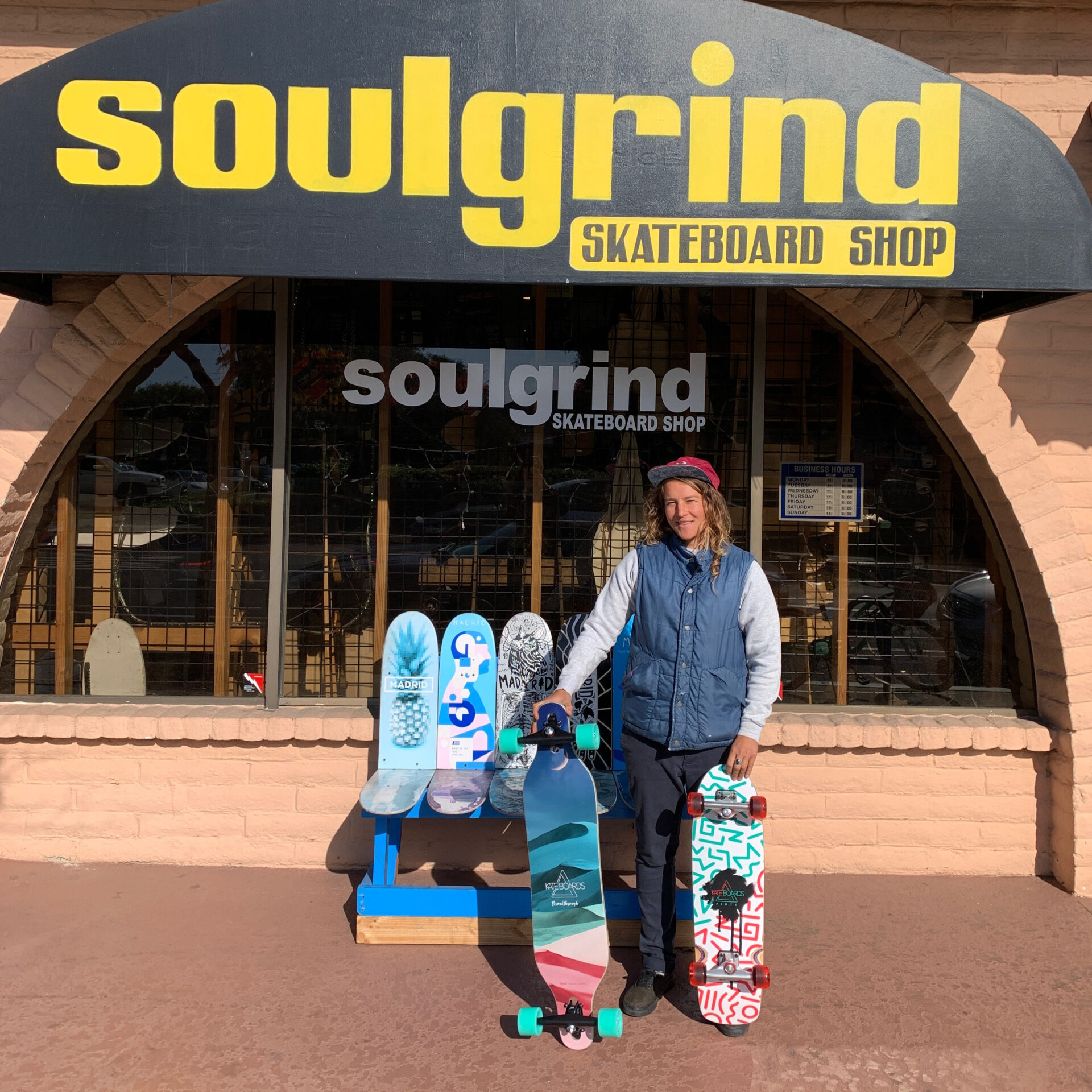 Check out Jen skating, surfing and making non-toxic cleaning supplies that she no doubt uses to keep things tyte down at Soul Grind, video below!