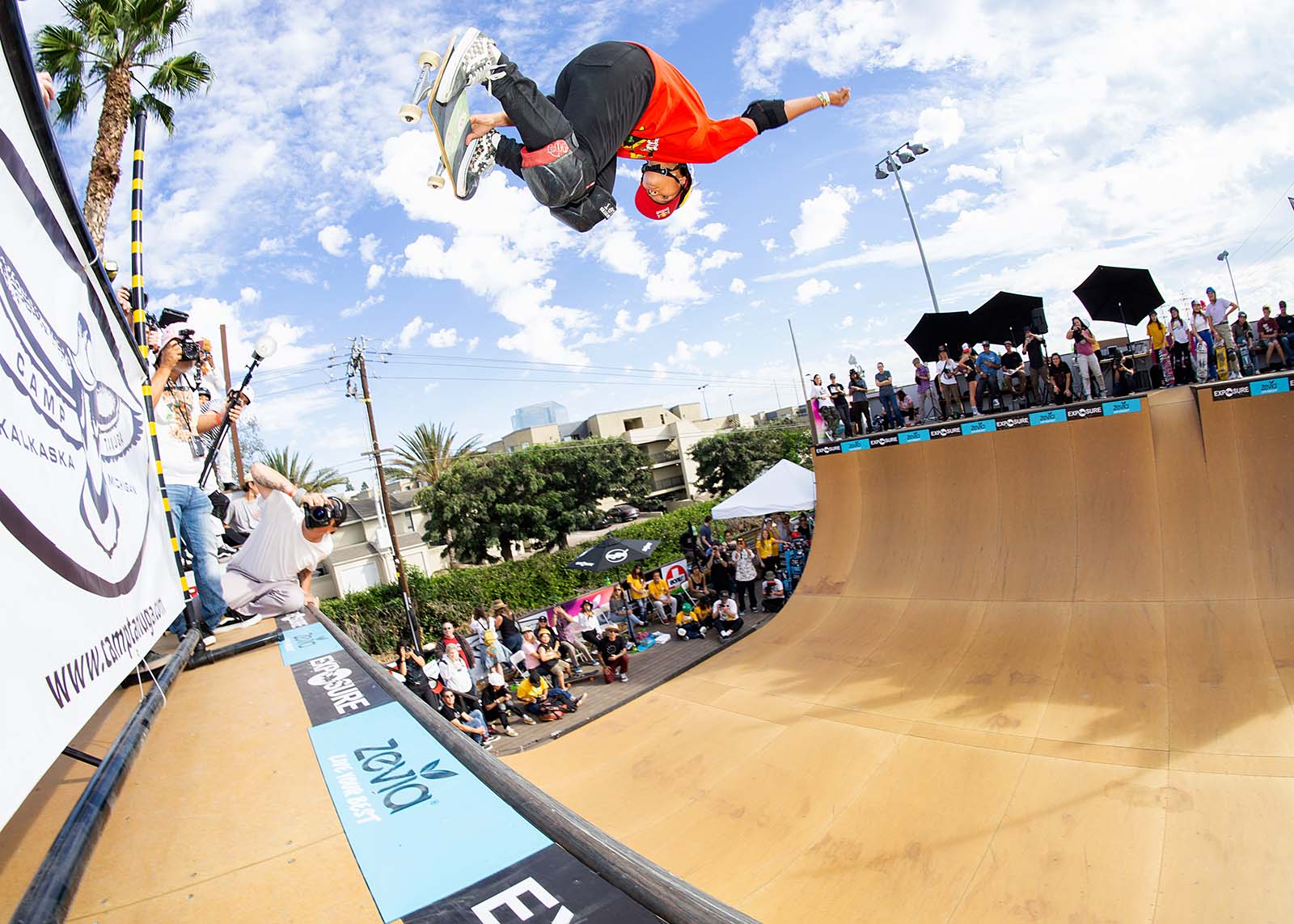 This weekend marks the X Games inaugural event held in Japan and the first under new ownership
As part of a large-scale post pandemic restructuring, ESPN has sold the X Games franchise to an investment group founded by Phoenix Suns vice chairman Jahm Najafi. What this will mean for the future of the games is unknown, but for the time being, ESPN will continue to handle the broadcasting duties. 
Meanwhile, the world's best in Skateboarding, BMX and Moto X can be streamed from the US on Friday April 22nd – 24th from Chiba, Japan on both the ESPN app and the X Games YouTube channel. Updates on the events can be found on xgames.com and all corresponding social networks. Check out the event's official website at xgamesjapan.com.
Yndiara Asp
Amelia Brodka
Cocona Hiraki
Ruby Lilley
Grace Marhoefer
Kisa Nakamura
Kihana Ogawa
Jordan Santana
Minna Stess
Mami Tezuka
Bryce Wettstein
Sakura Yosozumi
Who to watch: Japanese riders dropped jaws in the 2020 (21) Olympics with Sakura YosozUmi taking the gold so we're keeping an eye on her and teammate Mami Tezuka, who has been showing off her inner hesh all over the US since then at backyard pools and gnarly DIYs spots (see her Bloodwizard part below). The creativity and skill of Bryce Wettstein, who recently went pro for Stereo, is always a joy to see, as are the classic stylings of Minna Stess, who recently turned 16. 
Women's Skateboard Street
Rizu Akama
Andrea Benitez
Julia Brueckler
Lore Bruggeman
Chloe Covell
Rayssa Leal
Hina Maeda
Gabriela Mazetto
Grace Marhoefer
Funa Nakayama
Aori Nishimura
Yumeka Oda
Keet Oldenbeuving
Poe Pinson
Pamela Rosa
Who to watch: Unlike the park comp, street Olympic gold medalist Momiji Nishiya will not be present at the games, but silver medalist, Brazilian Rayssa Leal will be, along with Japanese rider Funa Nakayama who took Olympic bronze. Experienced competitor Pamela Rosa won Street League Skateboarding's Super Crown title in 2021 and is a skilled and consistent competitor, and we're going to be watching Florida park slayer Poe Pinson, who shredded her way to bronze in last year's X Games.
Thursday, April 21 - Friday, April 22
11:30 p.m. – 12:30 a.m. ET
Women's Skateboard Street Elimination (8:30 pm – 9:30 pm – Thursday PT)
Women's Skateboard Park Elimination. (10:00 pm – 11:00 pm – Thursday PT)
Women's Skateboard Park – Finals (10:15 pm – 11:15 pm Friday PT)
11:30 p.m. – 12:30 a.m. ET
Women's Skateboard Street – Finals (8:30 pm – 9:30 pm – Saturday PT)