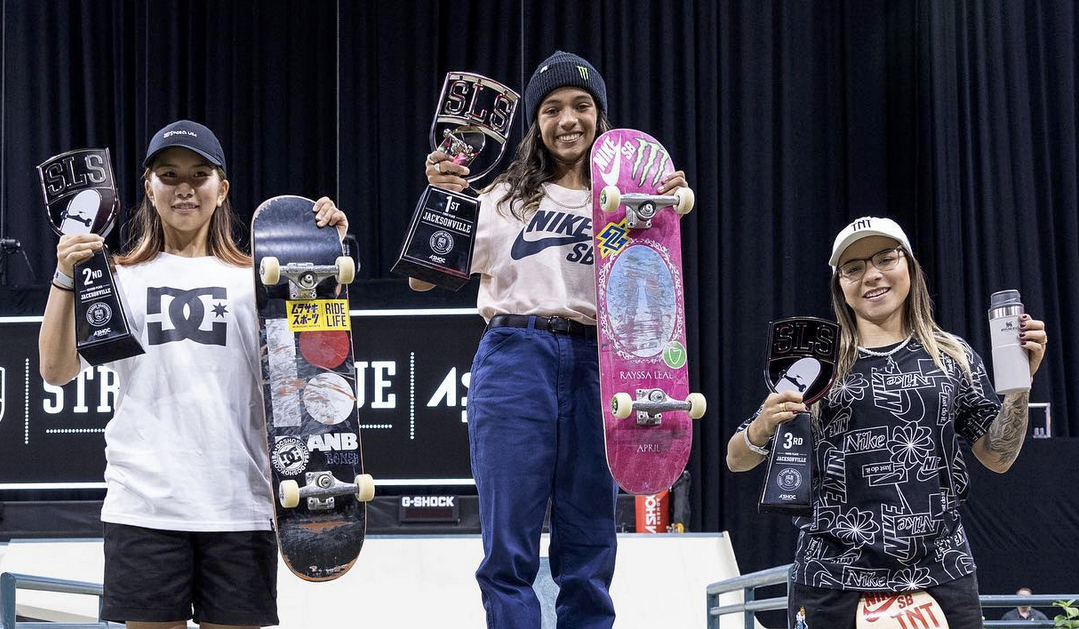 The SLS Women's Comp in Jacksonville, FL was seriously unbelievable.
In the finals, it was a battle until the end with Rayssa Leal and Yumeka Oda.
Rayssa prevailed on her last trick scoring a 7.5 on her final trick attempt to sail her past Yumeka and into first place. This is the 4th SLS women's event that Rayssa has won.
It should be noted that there was some interesting confusion when Pamela Rosa got a ZERO score on one of her tricks as the judges said she executed a trick from one of her two runs leading up to the trick section. As of last year, skaters may NOT execute a trick in the best trick portion of the contest that they have done in one of their two runs. Pamela seemed to either be confused or was saying it was a "variation" on a trick she had performed in her run. Either way, her score stayed at Zero for that trick attempt.
Watch the SLS prelims and the finals and see how much women's street skateboarding has progressed!