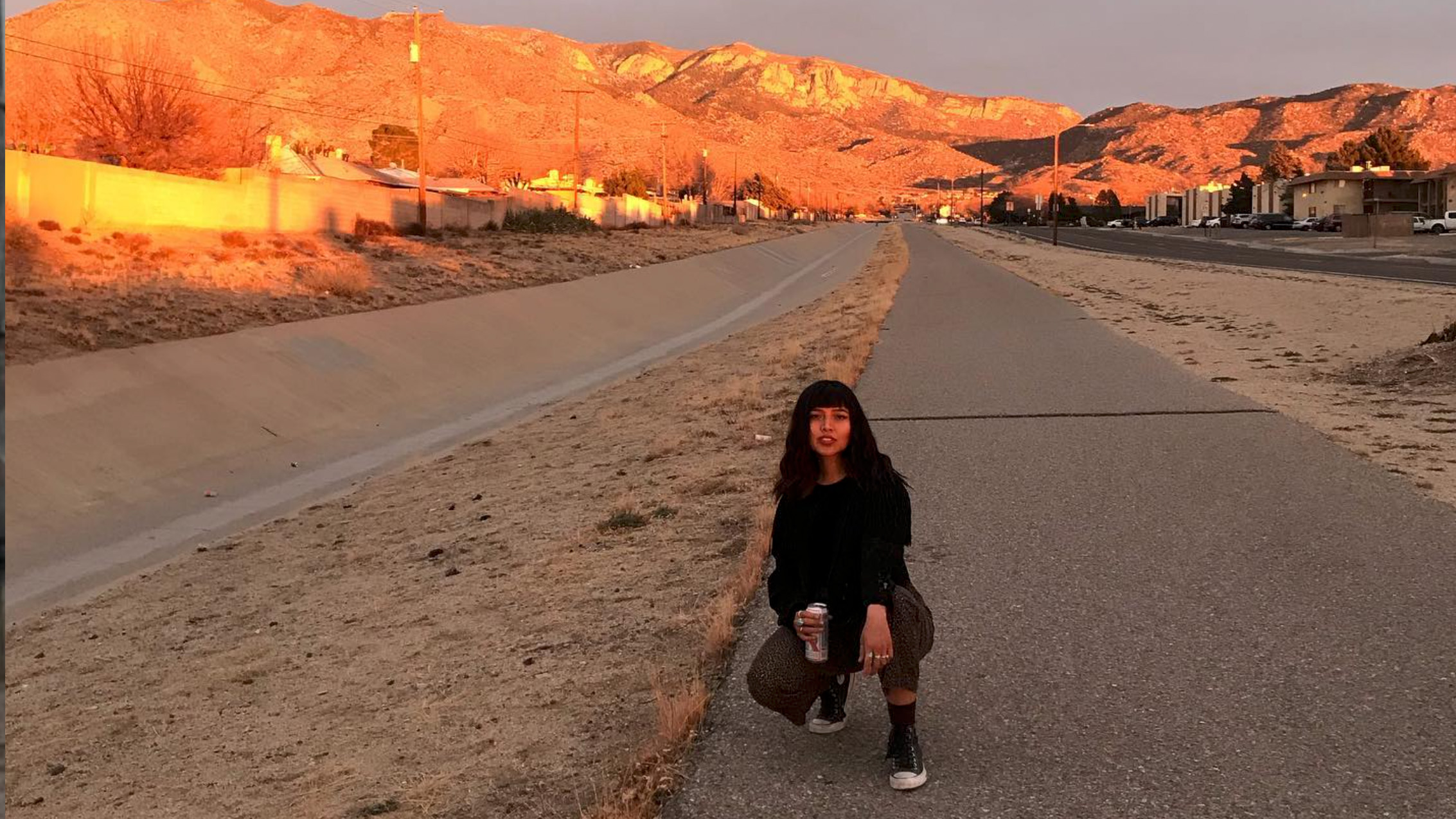 "Skate now, cry later" might be Ty Thompson's catchphrase but for this skateboarding skulptress who also bartends as her day job, there isn't a lot of time for crying.
Walking back from school in Gallup, New Mexico with a group of friends, Ty asked a kid who wasn't using his if she could try.  She's been cruising ever since seeing her fellow students use skateboards as their main source of transportation.
Name – Ty Thompson
Age – 25
Pronouns – she/her
Hometown – Gallup, New Mexico
Current Location – Gallup, New Mexico
Day job – Bartender
Signature Trick – Front Rock
Catch Phrase – "Skate now, cry later"
Favorite tattoo or something else cool about you? My favorite tattoo is my tattoo of Daniel Johnston's take on a female sculpture. I got this tattoo when I was 22. When I'm not skating I'm sculpting female bodies with clay, soon I'll have some lamps.   Danie. J. wrote a song called "I'm a baby (in my universe"). Part of it goes, "I'm only 22 I'll live forever". Also when I was 22 he left Earth. This is my 1st tattoo. 
Three things you can't live without? Hmm Floss, Cast iron skillet & Ace trucks
What are you most proud of? Learning 96 Tears by Question Mark & The Mysterians on my keyboard.