Pink boards painted with butterflies and an endearing fairy shot up into the air throughout the dark theater seating of Brain Dead Studios on Fairfax at the Los Angeles premiere of THERE Skateboards' "Ruining Skateboarding." Skinny black lettering across the soft yellow screen made the big announcement "Kien is Pro!!!" Supportive cheers, warm smiles and applause rumbled through the crowd of fans, friends, and queer skate advocates.
Advertisements

Founded by the skillful figure drawing artist and Bay Area-raised ripper Jeffrey Cheung, the event was a stop on a two week bicoastal tour debuting the company's new full-length skate video. 
THERE team rider and creator of the heartwarming video, Leo Bañuelos, hopes viewers grasp the loving bond between team members and pick up the needed jabbing, poking and playful "ruining" of the skateboarding world depicted in the film.  
Bañuelos met Cheung after DM'ing him shortly after Cheung started Unity Skateboarding in 2017, another company dedicated to queerness and creativity. The two artistic shredders finally met in person when CCS toured the west coast with Unity in 2019. 
Bañuelos worked closely with each rider while creating their part to make sure they were happy with how they are represented. Each skater got to choose their own music; 21 different songs carefully edited over about 12 different parts.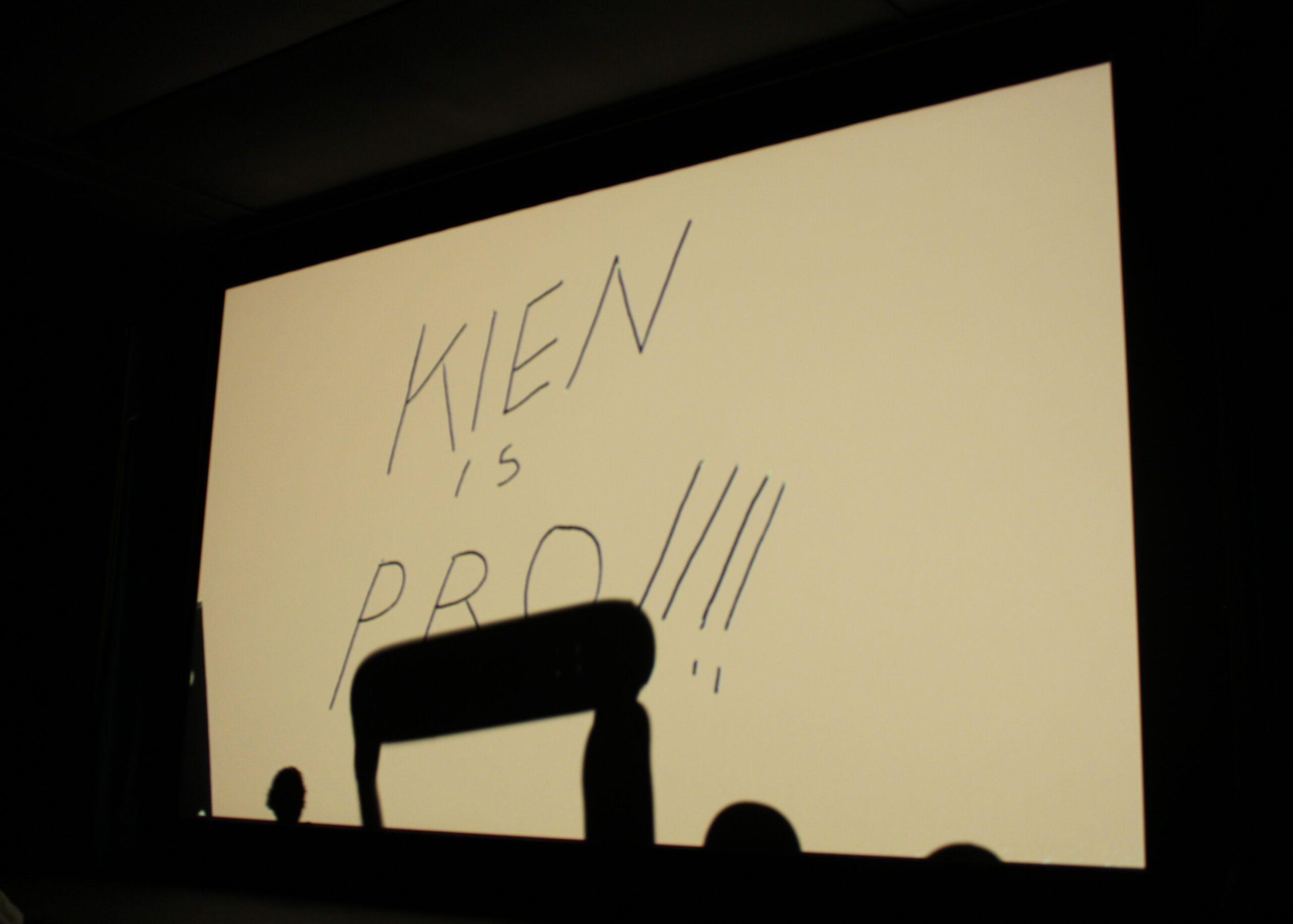 Boy Harsher's "Autonomy" played over a warm embrace between Marbie and other team rider Chandler Burton. The audience joyfully chanted "Mar-bie" after watching her do a steezy layback boardslide. The chanting erupted into a chorus of woops and claps as Marbie's name appeared in pink across the screen.
Carter Donnell, who has been skating for nearly three decades, came to the LA premiere to support Cheung and all the others involved with THERE, Unity and the furthering of skate culture. 
With a huge representation of queer-identified skaters in the audience, the mission of THERE and Unity Skateboards to represent and visualize queer skateboarding was certainly met at the event. Cheung and others want skaters to feel fully embraced by the larger skateboarding community, especially members of the LGBTQ+ community, which has been overshadowed in the past by more dominant skate subcultures.
Keegan Guizard, co-founder of the College Skateboarding Educational Foundation (CSEF) said he admires THERE and Unity for showing a part of skateboarding that had been missing in the public eye.
According to Guizard, skateboarding needs more platforms for and support of talented queer skaters like the important work of THERE and Unity.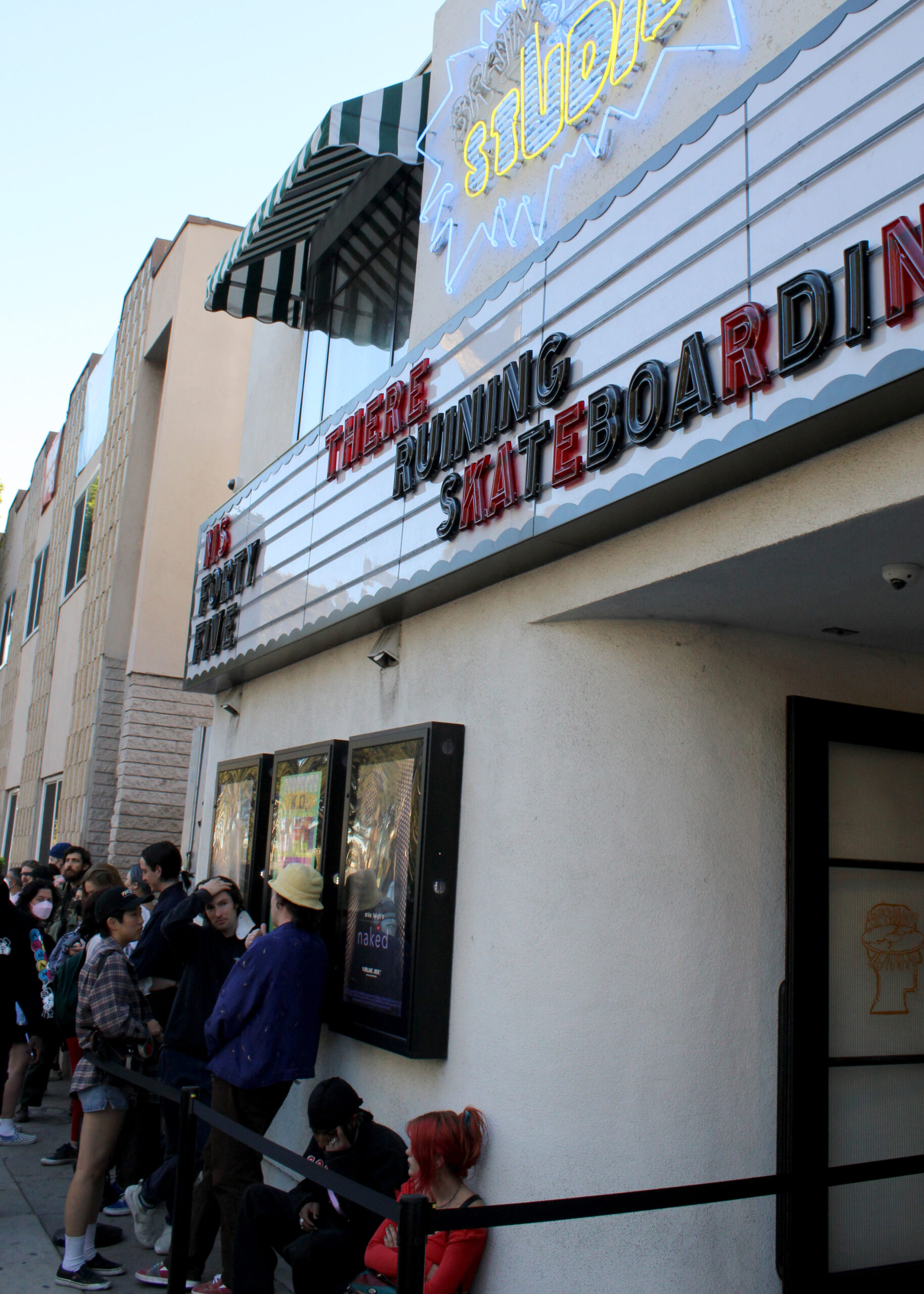 Bañuelos shot the film on Super 8 and was up until five in the morning on the day of the first premiere in New York finishing edits. An average of five hours of sleep a night on tour left him exhausted, but the hard work was well worth it. 
Interested in creating your own skate film? Bañuelos, who has been doing it since his teens, suggests creating something with a group of friends rather than strangers will make the whole process more organic. 
"I've made many, many movies, and they're all different," Bañuelos said. "But this is probably my favorite one so far. I think everything works out the way it should."
THERE and Unity Skateboards are sharing the love with the world by recently joining the 36-year-old skate company Deluxe Distribution. For more information about team members, merch and more queer skate content, go to https://www.thereskateboards.com/.
CHECK OUT KIEN'S PART OF THIS MASTERPIECE!