AUTHENTICITY, ACCESSIBILITY, SUSTAINABILITY, INCLUSIVITY AND COMEDY
These are the five values we wrote down in the dawn of BIGFOOT. Sometimes, in the process of fleshing out a dream like this one, you find yourself off course. Revisiting your original motivation often is a good way to assure your values remain aligned.
And keeping track of your OG intent can help you do better. I have worked as a designer off and on for 15 years, and created design and swag for several Portland businesses, most recently for the legendary Skyline Tavern. So when we kicked things off, I went to my wonderful, regular sales rep at OSI, who gave me a great deal on some simple logo t-shirts. Because BIGFOOT has thus far been totally self-funded by Amy and I, this all seemed natural and the shirts were awesome; OSI does their own due diligence sustainability-wise. But something was off. 
After petroleum, textiles are the largest polluter in the world. I learned this from our friends at SUAY, who are on an amazing mission to change the entire garment industry, one pillow at a time. Every time I gave someone a T-shirt, I felt a twinge of guilt, and whenever I looked into my swag-packed closet I felt worse. Cause the thing is, clothing doesn't decompose. If you buy a venti Americano from Starbucks, the shame is real- you already know that plastic cup will last hundreds of years after your caffeine buzz wears off. But most people don't realize the shirt you are wearing will eventually take up even more space at the landfill. 
BIGFOOT is a DIY till we DIE operation, and one thing that has always drawn me to skateboarding is the creativity that is woven in. Some might see that empty, swamp water-filled pool as a hazard, but we see it as an opportunity. The creative spirit of  upcycling can be applied in many different ways. So when I decided to get my hands dirty and chart another course with our BIGFOOT swag.
It was time for a change. I headed down to Portland's notorious Goodwill Bins to start experimenting.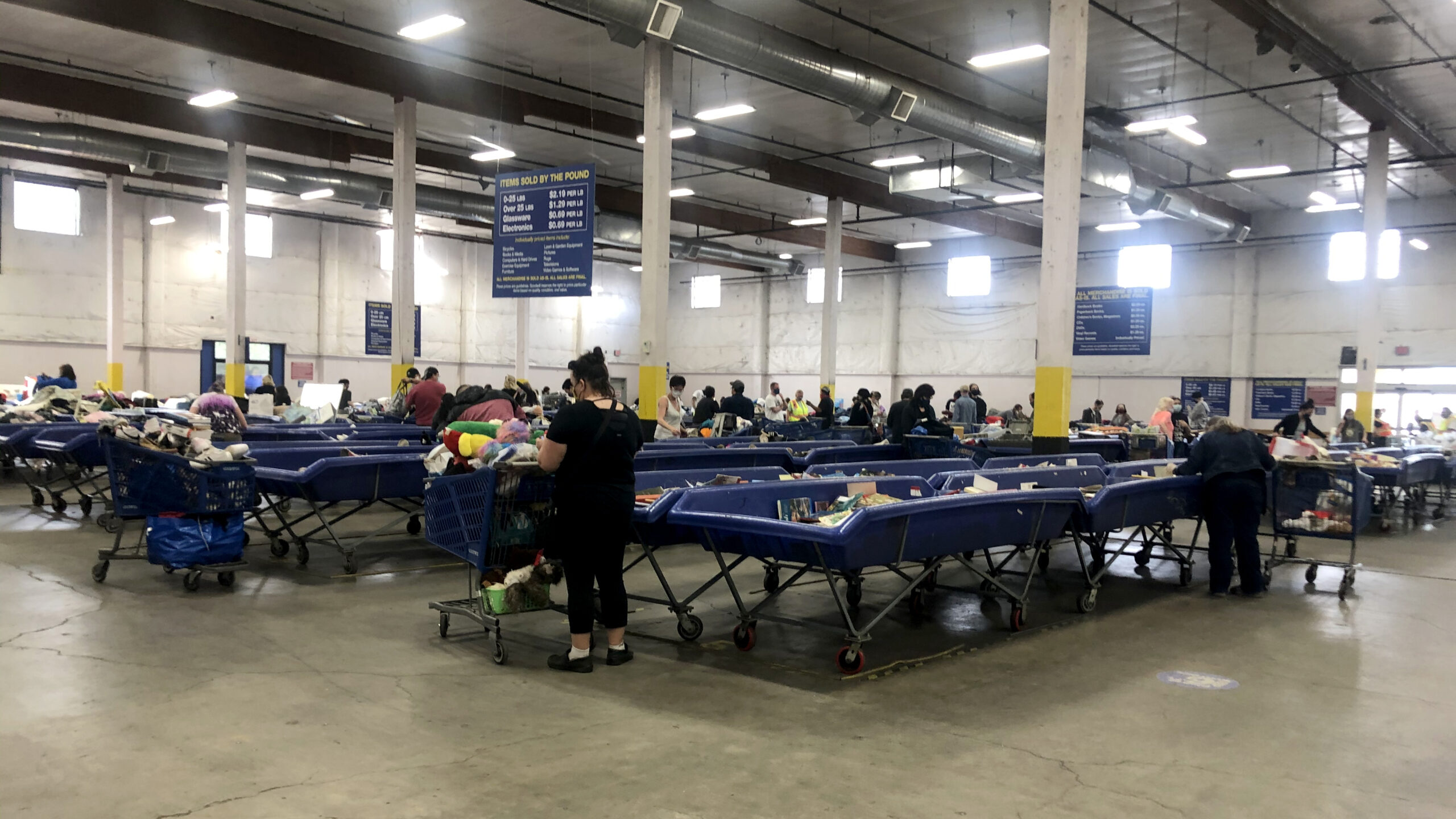 The Bins are a Goodwill outlet in SE Portland where you dig through "bins" to score your bounty and purchase it by the pound. It's both shangri-la and a complete hellscape in one big, stinky warehouse. I pulled what I thought I could use, and with a lot of help from friends, turned the BIGFOOT Lodge kitchen into a silkscreening studio.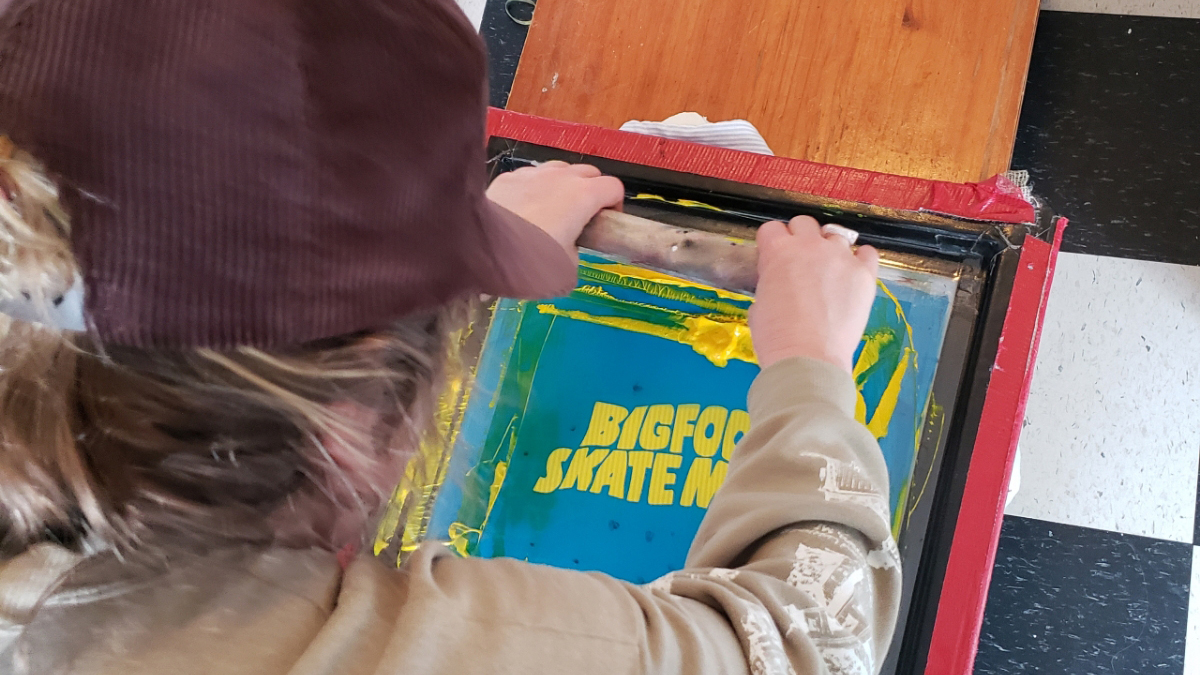 After totally screwing up the first attempt, my friend Val saved my a$$ and made a trip from Eugene to give me the hands-on silkscreening lesson youtube just couldn't provide. 
It took me well past adulthood to allow myself to make mistakes and internalize the fact that that fucking up is actually progress. I think I read that in "The Art of the Deal" JUST KIDDING! I would never read that. But seriously, after seeking out plain, white t-shirts on my second trip to the bins, I washed a whole load with one found tie dye, which left light pink spots on them. SO… I procured some Indigo. 
And voila! The final result. These upcycled, hand dyed and printed T-shirts are our new recipe for success. And since success here is measured by our ability to express our individuality, we are "Charlie Sheen" winning. Also, because yellow and navy are the main colors in our palate, they really scream BIGOOT. We will also be selling hand-picked and screened pieces, like these. 
If you decide to purchase one, you can rest assured your contribution to BIGFOOT is heartily appreciated and will be used to further our mission to provide the world with our unique "insider's view of outsider skateboarding." And giving new life to clothing is a cool look. And everybody knows worn T-shirts are the softest.  -Migz