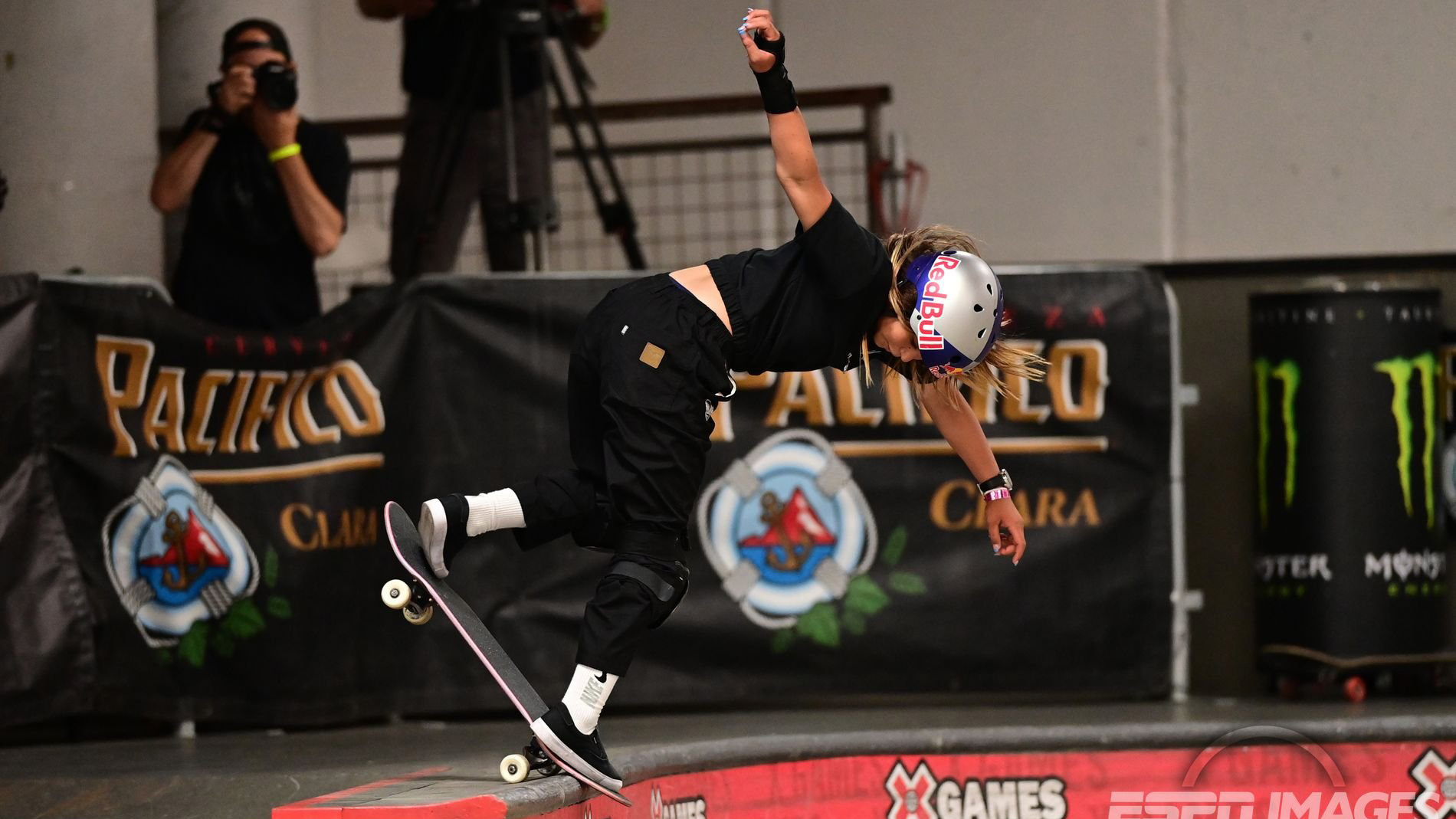 First off, with a field of just ten women competing in X Games Park and no prelims or semi's, the pressure was ON. And the skaters rose to the occasion! But before we get into all of that and who ended up on podium…
We wanted to say how happy we were to hear Olympian skateboarder, Amelia Brodka, announcing Women's Park. Amelia did a great job today, and we can only hope this is an ongoing situation – she brought a lot of her personal insight about the skaters, their lines and tricks to the broadcast. We have always said that we need knowledgeable female announcers and judges at the women's events, so maybe the tide is turning! You can catch her announcing debut in the videos below. Congrats Amelia!
OK, now back to the comp.