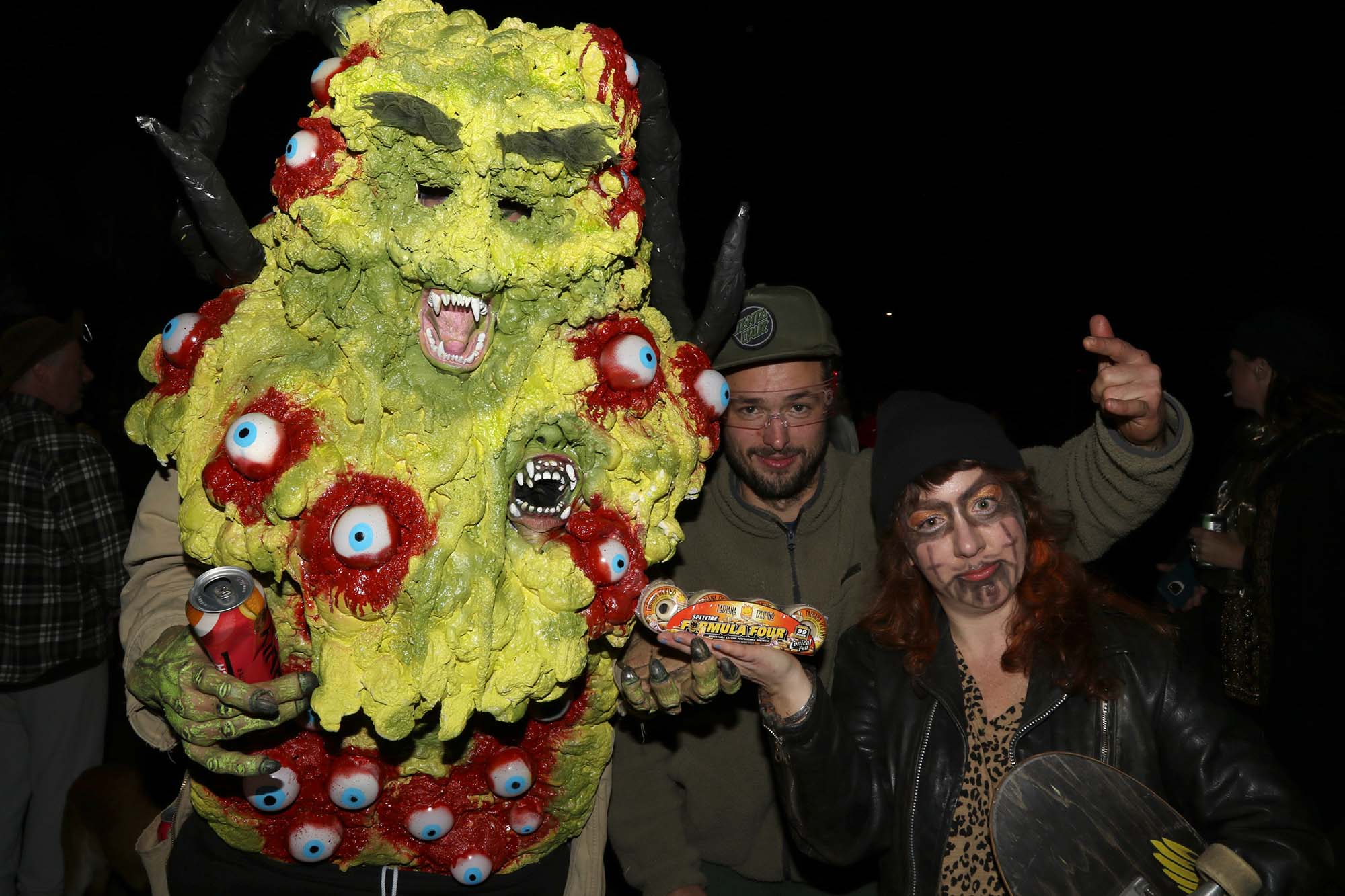 Another Burnside Birthday Halloween Party is in the books and we all agreed, it was true to formula- fun and wild, but also somewhat in control this year! Maybe that was because we are also getting old. Also, "controlled" is definitely in the eye of the beer holder- to the newcomer, the firecrackering, burning, skating, noisy chaos would not seem too chill at all.
 I never plan to go for more than one beer, but last year that "one beer" turned into like 20 and before I knew it I was mobbing around Portland, getting 86'd from parties with an old school crew of 40 year old women! But I think the hype had a lot to do with Halloween landing on a Saturday. And pandemic fatigue. Also, it was Burnside's 30th and we had just won a long negotiation with the city about how the Burnside bridge will be rebuilt- the future of the park had been in question. Today, instead of knocking down brunch, many current, former and aspiring Burnside locals are working and changing diapers with a monster hangover.
Let's hope we all survive the day and another trip around the sun, because next year BURNSIDE'S TURNING 32 and that Tuesday morning is going to be hell!!  -Migz
Things you can count on at Burnside Halloween:
Lots of dudes dressed up as construction workers, because they didn't plan a costume and really ARE construction workers. Pretty genius because they can just sleep in their clothes.

Almost getting hit by bottle rockets. 

Lots of familiar faces. Some cringey ones, but the chaos allows you to turn a blind eye. 

Lots of unfamiliar faces.

Crazy skate sesh. 

Someone blowing it hard. 

Insane mural by Jay Meer.

Chad and Erin wearing something cute and thematic. 

Mosh pit. 

The majority of the kook list.