FROM HOMAGE- In celebration of our 15th year this June, we are honored to share this very special collaboration with Artist, Architect and USA Olympic Pro Skateboarder Alexis Sablone.
We believe in giving skateboarding to kids beyond our programs. A portion of proceeds from this collection will be donated to The Harold Hunter Foundation, Skateistan and The Skatepark Project.
The Harold Hunter Foundation provides support, opportunity, and advocacy for NYC skateboarders.
Skateistan empowers children through skateboarding and education in Afghanistan, Cambodia, and South Africa.
The Skatepark Project develops quality places to practice skateboarding, the sport that gives kids much needed exercise and a sense of self-esteem.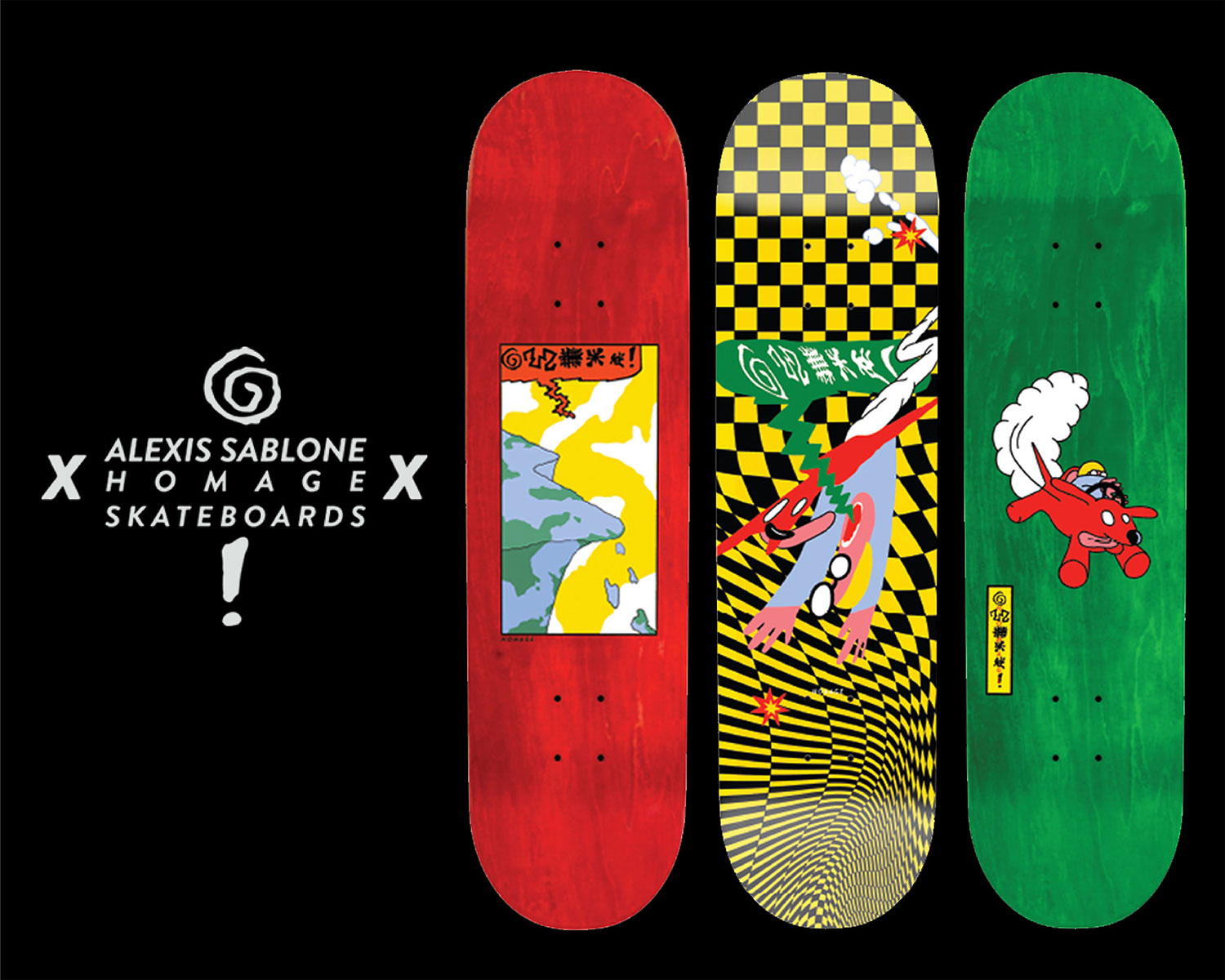 The Homage Skateboard Academy is an indoor skateboarding educational facility. Our experienced instructors love to teach skateboarding and are constantly progressing in their teaching abilities, just like their skating abilities. We think that skateboarding is more than just a physical activity though, so we also teach about skateboarding culture and how skateboarding can change the way a person perceives their surroundings.
Our facilities allow for a teaching program suited to anyone interested in putting their two feet on a board, no matter how young or old, or what style of skateboarding the student is interested in. We can teach the basics of just riding on flat ground, or we can teach tricks and how to skate obstacles.
Skateboarding for many is a life-long commitment, a process of constant evolution. To learn even the basics of skateboarding takes a lot of time and effort, and just like with learning to play an instrument, the more time one spends practicing, the faster the rate of learning will be.